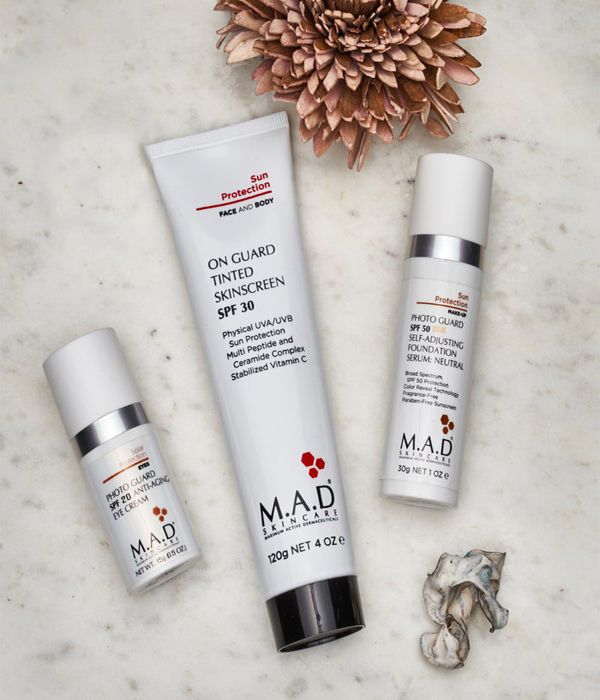 M.A.D Skincare
Our mission is to deliver the best possible products for your individual skin concerns.
Our philosophy is to blend the best science and nature have to offer, delivering the most advanced, potent skin care products on the market today.
Created in 2012 out of the necessity for effective, active skincare that marries science and nature while addressing multiple skincare concerns at once. No matter what your skin concerns, M.A.D has a line of product suited for you. All M.A.D products are paraben free.
Each of the five skin concern lines has a unique, custom set of actives making them super effective in the fight against the appearance of aging, dull skin, sun damage, hyperpigmentation, redness and sensitivity, acne, and environmental aggressors.