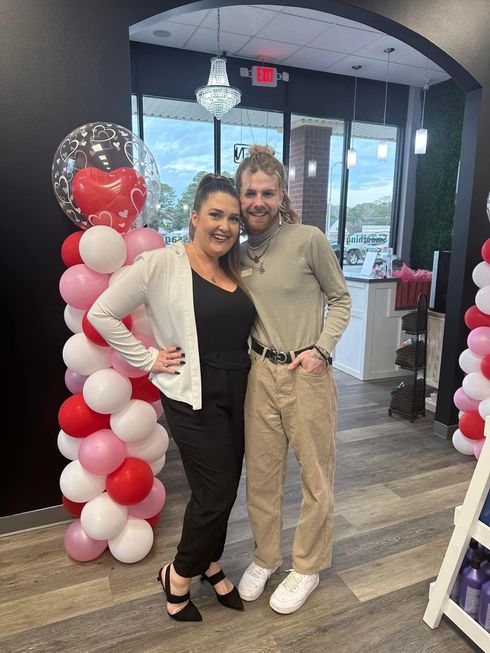 Gloucester County Chamber of Commerce After Hours Event
February 16, 2023 5:30pm
Blown Away Salon's Gloucester location hosted the Gloucester County Chamber of Commerce Business After Hours this month! The evening included prizes, vendors, networking opportunities and much more! Zoll Vineyards provided wine for the event. Sweet Tooth Café and Creekside Café hors d'oeuvres and deserts were also provided at the event.
"Business After Hours is the Chamber's premier networking event for professionals doing business in Gloucester County. These events give individuals the opportunity to network while learning about other local businesses in our community.
Business After Hours events take place monthly, from 5:30 PM to 7:00 PM, at the location of a Chamber member's business. This event is a great opportunity to make new contacts and establish long-lasting business relationships. Invite a colleague to join us and learn more about the Chamber and what we're doing to help business grow in Gloucester County."